Congratulations to SMALL FEETS & Peanut Butter & Jelly Dance Companies
on a WONDERFUL performance of
Time & Tide
for
National Water Dance Day
Saturday, April 16

National Water Dance is a collective of dance artists and educators creating a simultaneous, site-specific performance with dancers and movers of all ages and experience, to bring attention to the pressing issues of water in the United States. NWD believes that our environment is the most urgent issue of this generation and that artists need to take the lead in addressing it. We are creating a community that cries out for action.

"It's about reconnecting our sense of self and soul with our waterways and oceans."
Celine Cousteau, granddaughter of Jacques Cousteau
---
Registration for the Spring Session, which began March 22 is still open for late enrollees.
---
NEW!!   PB&J Dance Classes for Kids meet at United Parish in Brookline.
This church is located in the heart of Coolidge Corner at the intersection of Harvard and Marion Streets, near the Coolidge Corner T stop and right on the #66 Bus route.
---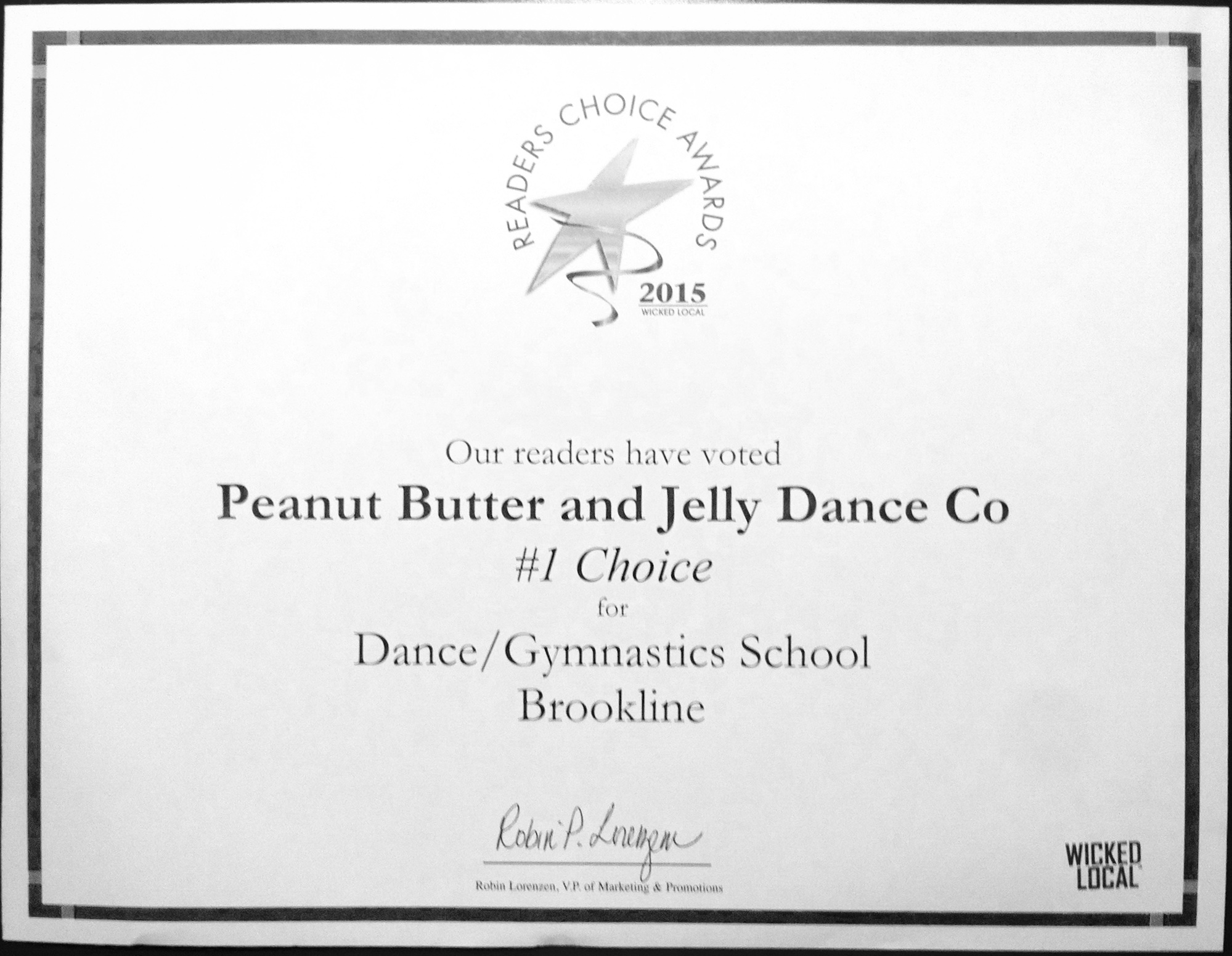 PB&J won a 2015 Reader's Choice Award last spring from the TAB!
MANY MANY THANKS to all of you who voted for us!
We are grateful for your support.
Click here to be informed when registration is open