'Spring into Dance' is Sprung!
Spring Session 2019-20 School Year
PB&J Dance Classes for Kids
and SMALL FEETS dance company
is CANCELLED because of the necessity for Physical Distancing* in the current pandemic.
Dance at Home with your family!

*Dancing is the opposite of physical distancing; we learn to work closely, safely, and joyously with our classmates and friends. Now is the time for dancing solos in the backyard or the living room! There are many resources for dance on the internet and we will list kid-friendly ones on THIS page.
We look forward to dancing with YOU when the circumstances permit in the FALL!
---
Congratulations to all the PB&J, SMALL FEETS, and Lynn Modell Making Dances for a delightful performance at First Light Celebration in Brookline!
Thursday, November 21  in the Sprint Store window in

Coolidge Corner, 301 Harvard St, Brookline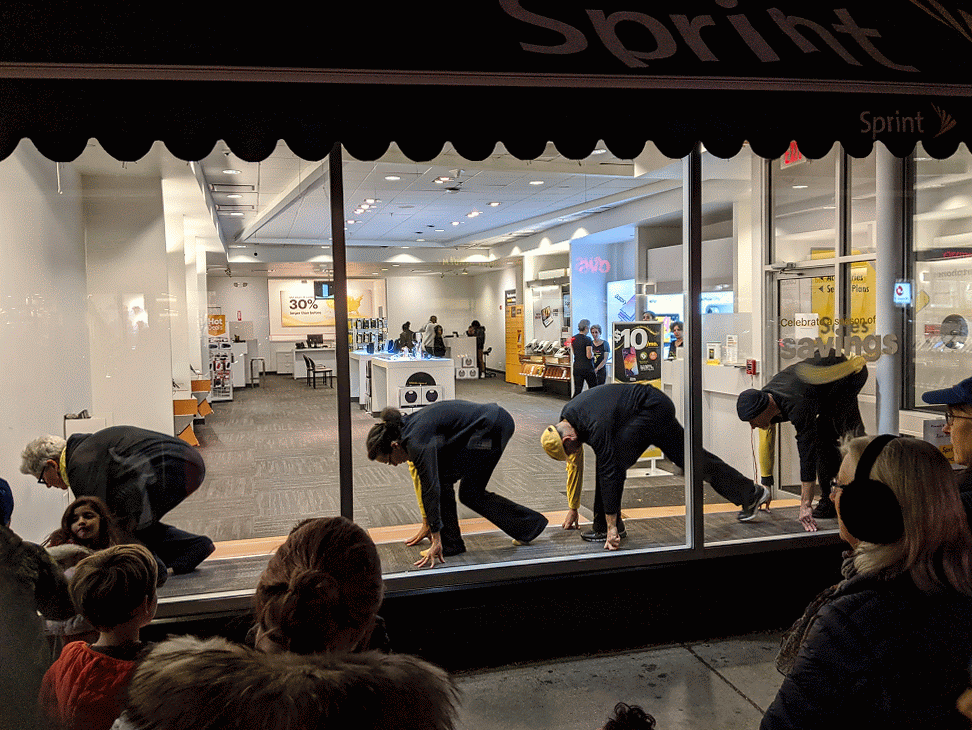 ---
Calling all Young Dancers!
SMALL FEETS will participate in Children's Dance Festival
A Day of Dance on May 3rd, 2020
at Tufts University – also cancelled when the University closed for the rest of the semester.

---