PEANUT BUTTER & JELLY DANCE CLASSES FOR KIDS teaches a "creative movement" approach to dance that sees dance as an art form to be explored, examined, responded to, created, and discovered. Learning a wide range of movements allows children to make their own dances and 'own' movement as dancers. Fostering the love of moving and dancing is a chief goal. We teach to the dancer/artist in every child. The activity and fun of dance develops the brain in new ways, teaches self-discipline and promotes self-confidence. It is our aim that with increasing experience, our students will make their dancing expressive and impressive.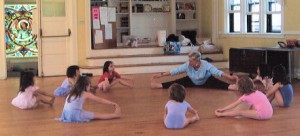 Click here for more about the importance of dance education for all children.
All classes begin with dance warm-up exercises, followed by creative, improvisational challenges, story dances, free dances, prop dances or good bye solos that explore movement themes like shapes or levels. As students mature, more dance technique is added to the curriculum, and classes include more exacting dance warm-up exercises and simple patterns, teaching skills such as turning, jumping, or lifted posture. All clas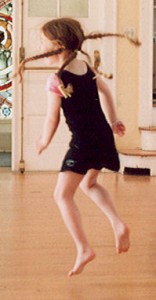 ses create beautiful improvisational dances as well as set pieces. The final class of each session will be a performance for parents. Come and see us fly!
Currently (Nov 2021), our programs are on hiatus due to the pandemic. Please stay healthy and safe. If we have start anew, we will announce it on the front page of our website. Thank you for Your interest in PB&J!
SCHEDULE FOR 2019-2020 SCHOOL YEAR




SPRING SESSION




CREATIVE MOVEMENT


3:30-4:20 PM Tuesdays Ages 3-5

BEGINS November 5


Tuition $225/ 14 Week Session


Register

GRADES K, 1, 2 CREATIVE MOVEMENT,
TECHNIQUE and PERFORMANCE  (extrasmallfeets dancers)
Dancers will prepare a short piece for session last day showing or year end concert.
4:30-5:30 PM Tuesdays BEGINS November 5
(This group will meet with the SMALL FEETS.)
Tuition $235/ 14 Week Session
(Does not include costumes.)
Show me more!

SMALL FEETS DANCE COMPANY

, GRADES 1-4
 4:30-6:00 PM Tuesdays Begins November 5
Class and Rehearsal
Tuition $235/14 week Session
Call for information about joining this program. Trial class available.
Tuition does not include tickets to outside concerts or costumes.
Show me more!
Register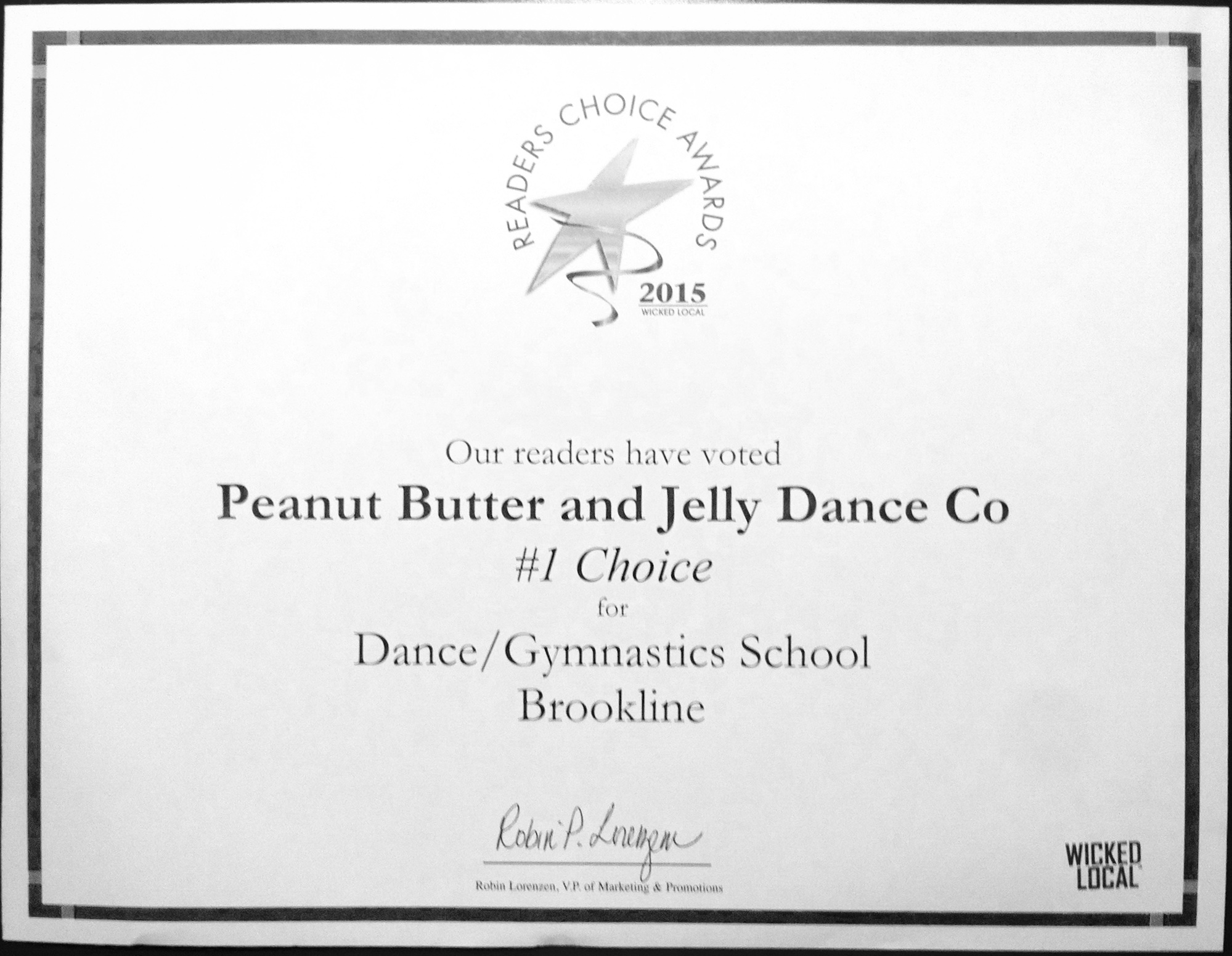 PB&J Dance Classes for Kids won Reader's Choice Award in 2015!  Thanks to all who voted for us.
SCHOLARSHIPS: No child will be prevented from participating for economic reasons. There are scholarships available for our classes. Please contact us for details: 617-738-7688 or info@pbjdanceco.org.

REGISTRATION: All registration is now via the web (registrations). Please contact us if you need paper registration materials. Places in class are first-come-first-serve in the Fall Session. During the Winter and Spring Session previously enrolled dancers have priority.
ROLLING ENROLLMENT: Children may register during the session at a pro-rated tuition.
TUITION DISCOUNTS:  Referral Discount for Currently Enrolled Students:  Send us a new friend and when you both enroll you both get a discount of $10!  (no limit for currently enrolled families)
JEANNE TRAXLER was an original founder of the PB&J Dance Company in Cincinnati, Ohio in 1976 and in Massachusetts in 1980. She teaches PB&J Dance Classes for Kids and co-directs the SMALL FEETS dance company. Jeanne is also involved in dance and the Child international, an organization whose mission is to increase and develop opportunities for young people to experience dance as creators, performers, and spectators throughout the world. She was the USA Chapter National Treasurer and has taught for daCi at the international meeting in Finland in 1997 and presented at four National Dance Education Organization (NDEO) conferences. She is also a founding member and on the organizing committee of the Children's Dance Festival, an annual day of dance workshops and performances for and by children. Jeanne has taught workshops for all of the Dance Across the City days, the Dance for World Community Festival, and at the Wang Theater's Artropolis program. She has also choreographed six elementary school musicals in Brookline, for one of which, she collaborated on lyrics for the original music. Her choreographic work has received grants from the Massachusetts and Brookline Arts Council. In 2018, Jeanne was named the Boston Dance Alliance Dance Champion for her work with young dance students.

When classes are above ten students we will also have an assistant teacher.
"This dance class is the highlight of my son's week! Jean is not only a great movement instructor, she is a great early childhood educator. She incorporates books and "story dances" as well as other learning opportunities into every class. My shy, slow, uncoordinated little boy has blossomed after almost 9 months, and is much more physically confident. My favorite: she teaches them how to fall! A bigger kid bowled my son over the other day and he said "Mom, I did a "trip" fall!" Thank you, thank you PB&J dance company. The closest thing to Sesame Street I have in my life." –a Parent on Yelp, 2013

"..thank you soooo much for your class. My daughter has been painfully shy for as long as I can remember. For some reason, she isn't at all in your class. I am shocked to see her volunteer to go up on stage, to let you lift her up, and to do the goodbye dance by herself. (The first day, I figured that would be disastrous.) She rarely looks at me the whole hour (it is wonderful, as normally she is very clingy.) I appreciate the way you run the class, with lots of fun activities. Her father, grandmother, and preschool teacher don't believe me when I tell them about her doing all of these things."

"…provide[s] children with a concrete skill set that is rife with real-world usefulness." – Brookline Tab
[My Son] adores your class. You are awesome with the children. – Parent, 2010
"Classes [are] geared toward a child's mind and [light] up the imagination." – Parent
Thank you for such a great Creative Movement program. We were very fortunate for such a wonderful, enthusiastic teacher!
"It is good to know that you are there – your class seemed to be perfectly oriented to the kids." Parent, 2011

My daughter can't imagine not dancing with Jeanne!
My daughter took Jeanne's classes for a couple of years, and I've guest taught for her and known her for years. I can vouch unreservedly for her creativity, soundness of approach, and general good sense about life and art.